Management Quota Direct Admission for MBA Human Resource Management (HRM) in top-rated MBA Colleges for Human Resource in Bangalore, Pune, Mumbai, and other most popular business schools in India.
To Get Direct Admission in MBA College Contact Ace Guru Education Services or Visit our Websites- mba-guru.com Call @ 9742479101 Ankit Mishra, 9742886036 Anis, 9035556036 Mayur Gautam.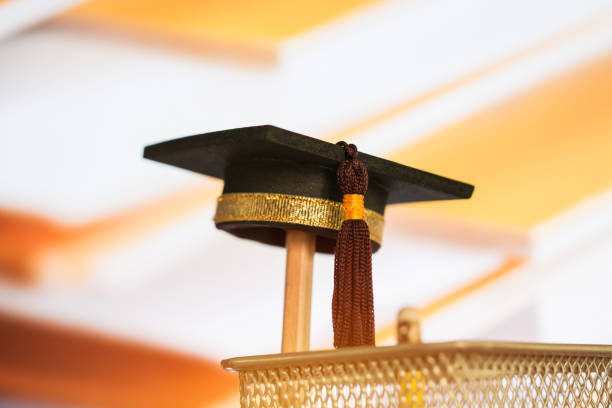 MBA Human Resource


In today's global world, MBA is a highly Professional Master Degree Course. By doing this Master Degree Course one can gain specialized knowledge about Business Management and related decision making and at present economic trends, it will be very helpful full for your career option and also for growth. MBA is done by students who wish to do a managerial role in the future handling various functions related to their choice of the industry viz., marketing, sales, operations, finance, etc… The choice of MBA field depends upon one's skills, attributes, and personality. To be eligible for MBA, one has to be a graduate with a very high score as the admission process is very competitive. It is beneficial for the student if he has done a course related to business aspects but it is not necessary. It is not advisable to go in for MBA studies directly after graduation as the student will not have the required practical experience. Every educational institution offers its own range of MBA specializations. The purpose of this degree is to help the student get a job of his choice and to improve his future prospects. So the student should choose his college carefully. Some jobs like that of an estate agent and a business owner do not need an MBA degree. But if the student wants to improve his or her chances of getting a better managerial post in the company where they are already working, an MBA degree in the suitable stream is the answer.
Read about MBA Marketing Management Direct Admission 2022 through Management Quota in Top Indian Business Schools.
Why MBA in Human Resource Management?
Why MBA in Human Resource Management?
Management Quota Direct Admission for MBA Human Resource
Human Resource Management is a management function which deals with possibly the most important resource of an organization which is the human resource. Human Resource Management focuses on the concepts relating to recruiting, managing, and directing the people who are a part of the organization. In the current dynamic environment, HRM has shifted its role from mere personnel management to largely strategizing policies that will help to add value to the organization and thus impact the performance of the organization substantially. HRM is that function of management that will possibly never lose its sheen. This department is in a way the lifeblood of any organizational set-up because right from recruiting the employees, this department is responsible for designing policies, redressing the disputes, and not only enhancing but also enriching the job performance.
Career Prospects after MBA in Human Resource Management
Career Prospects after MBA in Human Resource Management
2. Staffing Director
Management Quota Direct Admission for MBA Human Resource
A high-ranking HR manager who takes important decisions regarding the management of existing employees. He plays a key role in formulating promotion policies, recruitment needs, transfers, training, etc.
3. Technical Recruiter
Management Quota Direct Admission for MBA Human Resource
He is a middle-level HR manager who is entrusted upon evaluating the technical knowledge of prospective candidates and shortlist the ones who are good at technical. This holds more importance for knowledge-based service industries like IT, Banking etc. The average salary for a technical recruiter is Rs. 2.2 Lakhs per annum in India
6. Director of HR Training & Development
He is a top-level HR manager responsible for the design and delivery of training for new employees as well as existing employees. He makes sure the training sessions are fruitful and productive for the participants and results in profitability for the firm by an increase in productivity of employees. He is expected to earn a package of Rs. 24 Lakhs per year in India.
Management Quota Direct Admission for MBA Human Resource
Top Institutes in India offering MBA in Human Resource
Xavier Labour Research Institute (XLRI), Jamshedpur
Jamnalal Bajaj Institute of Management Studies (JBIMS), Mumbai
Management Development Institute (MDI), Gurgaon
Symbiosis Centre for Management and Human Resources Development (SCMHRD), Pune
Symbiosis Institute of Business Management (SIBM), Pune
Xavier Institute of Management (XIMB), Bhubaneswar
International Management Institute (IMI), Delhi
Narsee Monjee Institute of Management Studies (NMIMS), Mumbai
Institute of Management Technology (IMT), Ghaziabad
KJ Somaiya Institute of Management Studies and Research, Mumbai
Xavier Institute of Social Service (XISS), Ranchi
TA Pai Management Institute (TAPMI), Manipal
Symbiosis Institute of Business Management (SIBM), Bangalore
Prin. LN Welingkar Institute of Management (We School), Mumbai
Great Lakes Institute of Management (GLIM), Chennai
Goa Institute of Management (GIM), Goa
Xavier Institute of Management & Entrepreneurship (XIME), Bangalore
Symbiosis Institute of Management Studies (SIMS), Pune
FORE School of Management (FORE), Delhi
Loyola Institute of Business Administration (LIBA), Chennai
Birla Institute of Technology and Science (BITS), Pilani
Lal Bahadur Shastri Institute of Management (LBSIM), Delhi
ICFAI Business School (IBS), Hyderabad
Bharthidasan Institute of Management (BIM), Tiruchirappalli
Institute of Management Technology (IMT), Nagpur
University Business School (UBS), Chandigarh
Sydenham Institute of Management Studies Research (SIMSREE), Mumbai
Birla Institute of Management Technology (BIMTECH), Noida
Also Read: