Top Colleges under CAT Direct MBA Admission via Management Quota or NRI Quota in the coming academic batch, interested students and parents are hereby requested to get in touch with us soon for details at
Contact Ace Guru Education Services or Visit our Websites- mba-guru.com or you can send us email at – [email protected] Call @ 9742479101 Ankit Mishra, 9742886036 Anis, 9035556036 Mayur Gautam.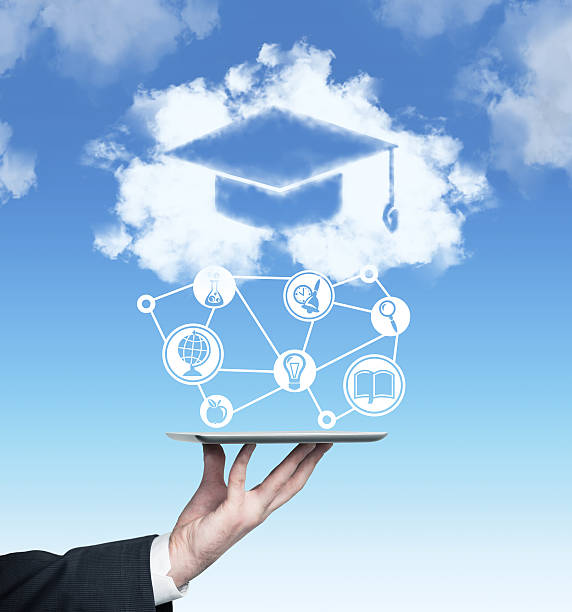 CAT
If you are worried about your preparations regarding MBA entrance exams, whether you will get the minimum scores in CAT or other entrance exams required by the Top Colleges under CAT in India, feel free to contact us for Top Colleges under CAT Direct MBA Admission into those colleges under Management Quota or NRI Quota seats. CAT (Common Admission Test) is a computer based national level management entrance exam conducted by Indian Institute of Management (IIMs) on rotational basis, this year it would conducted by IIM Lucknow on November 26th, 2022 for admissions to different management programmes offered by IIMs and other most esteemed B-schools in India. (Top Colleges under CAT Direct MBA Admission in Management Quota)


The CAT Exam is an online entrance test or computer based test, has a dynamic exam pattern which changes every year. These changes introduced by the conducting IIMs mainly aim to bring diversity in management classrooms, both in terms of academic as well as gender as well as to test the management skills of the test takers. The scores of CAT will be accepted by 19 IIMs producing more than 3000 seats. Apart from the IIMs more than 100 B-schools in India conduct their admission through CAT scores like FMS Delhi, MDI Gurgaon, JBIMS Mumbai, IIT Bombay, SP Jain Mumbai, NITIE Mumbai, IMT Ghaziabad, IIT Kharagpur, and many others.
Eligibility Criteria for taking CAT
Top Colleges under CAT Direct MBA Admission in Management Quota Seats According to the IIMs, CAT takers need to be graduates in any discipline from a recognized institute or university with minimum 50% marks in aggregate or equivalent CGPA. For the reserved category candidates, the cut-off percentage is 45%. Final year graduation or Bachelor's Degree students can also apply for CAT Exam. There is no age limit for appearing in CAT Exam.
Exam Pattern of CAT
Top Colleges under CAT Direct MBA Admission in Management Quota Seats The structure and the exam pattern of CAT may undergo changes based on the discretion of the conducting IIM. However, it is expected to be similar to the last year's exam pattern. According to the last year's exam pattern, CAT is a computer based test consisting of 100 objective type questions of 300 marks in total.
There are 3 sections,
– Quantitative Ability (QA),
– Verbal and Reading Comprehension (VRC)
– Data Interpretation & Logical Reasoning (DI & LR)
While QA and VRC sections carried 34 questions each, the DI & LR section carried 32 questions. There are some non-MCQ questions in each section which do not carry any choice of answers. Candidates have to provide the answer in the space provided. The duration of the exam is 180 minutes or 3 hours.

The sections are time bound for 1 hour each. The test takers cannot move to and fro between the sections. The order of the sections is VRC, DI & LR and QA. Each question carries 3 marks and there is negative marking of 1 mark for each wrong answer. There is no negative marking for the non-MCQ questions.
Read : Direct MBA Admission without CAT Score
Seat Reservations in CAT
Top Colleges under CAT Direct MBA Admission in Management Quota Seats
As per the Government of India regulations the IIMs and the government B-Schools follow the reservation criteria of seats as follows :-
CAT Application Form
The application form filling process for CAT Exam is completely online. The aspirants need to visit the official CAT website (www.iimcat.ac.in) and register using their email id and filling up the form asking for the personal and contact details. After the process, the credentials will be sent to the applicants through email and mobile number.

In order to complete the application process, the candidates have to login through the given credentials and fill up the application form divided into various sections such as personal details, educational details, and professional details.

The last step of the CAT application procedure is to pay the application fee of Rs. 1800 for General and NC-OBC candidates and for SC, ST, PWD and DA candidates Rs. 900. During the application process, the applicants have to choose 4 preferred test cities. The candidates will be allotted one of the 4 cities in either forenoon or afternoon slot, based on the availability.
Selection Process by Institutes after CAT Results
Top Colleges under CAT Direct MBA Admission in Management Quota Seats The candidates will be shortlisted by the IIMs and other participating institutes on the basis of the cut-off percentiles (Sectional cut-offs as well as overall cut-offs) and or other factors like past academic records and work experience. The shortlisted candidates will have to appear in the Written Ability Test (WAT) or Group Discussion (GD) and Personal Interview (PI) rounds.

IIMs also consider the criteria like academic records, work experience, extracurricular activities and award extra marks for ensuring academic and gender diversities. The new IIMs conduct a Common Admission Process where a combined WAT and PI rounds are held. The final admission offers are made separately on the basis of their individual admission criteria.
Read : Direct MBA Admission in Top 50 Colleges in India.
Top MBA Colleges or B-schools accepting CAT Scores
Top Colleges under CAT Direct MBA Admission in Management Quota Seats
1. SP Jain Institute of Management and Research, Mumbai [SPJIMR – Mumbai]
Munshi Nagar, Dadabhai Road, Andheri (West), Mumbai – 400058
2. Faculty of Management Studies, Delhi [FMS – Delhi]
N.D. Kapoor Marg, Opp. Kirorimal College, University Enclave, New Delhi – 110007
3. Management Development Institute (MDI), Gurgaon [MDI – Gurgaon]
Post Box No. 60, Mehrauli Road, Sukhrali, Gurgaon – 122001
4. Shailesh J. Mehta School of Management, IIT Bombay [SJMSOM – Mumbai]
IIT Bombay, Powai, Mumbai – 400076
5. Institute of Management Technology, Ghaziabad [IMT – Ghaziabad]
A-16, Site-3, UPSIDC Industrial Area, Meerut Road, Ghaziabad – 201003
6. International Management Institute, New Delhi [IMI – New Delhi]
B-10, Qutab Institutional Area, Tara Crescent, New Delhi – 110016
7. Goa Institute of Management, Goa [GIM – Goa]
Panjim, Goa – 403006
8. K J Somaiya Institute of Management Studies and Research, Mumbai [SIMSR – Mumbai]
Vidyanagar, Vidya Vihar East, Ghatkopar East, Mumbai – 400077
9. Mudra Institute of Communications, Ahmedabad [MICA]
Opp Telav Village, Shela, Ahmedabad – 380058
10. TA Pai Management Institute, Manipal [TAPMI – Manipal]
Badagabettu Road, Manipal – 576104
11. Great Lakes Institute of Management, Chennai [GLIM – Chennai]
Dr. Bala V. Balachandar Campus, East Coast Road, Manamai Village ThirukazhukundramTaluk
Kancheepuram District, Chennai – 603102
12. Prin. L. N. Welingkar Institute of Management, Mumbai [We School – Mumbai]
Lakhamshi Napoo Road, Near Matunga (Central Rly.), Mumbai – 400019
13. Bharathidasan Institute of Management, Trichy [BIM – Trichy]
BHEL Complex, MHD Campus, BHEL Trichy Main Office Road, Tiruchirappalli – 620014
14. FORE School of Management, Delhi [FORE – Delhi]
B-18, Adhitam Kendra, Qutab Institutional Area, New Delhi – 110016
15. Institute for Financial Management and Research, Chennai [IFMR – Chennai]
# 24, Kothari Road, Nungambakkam, Chennai – 600034
16. Institute of Management, Nirma University, Ahmedabad [NIRMA]
Sarkhej-Gandhinagar Highway, Chandlodia, Gota, Ahmedabad – 382481
17. Lal Bahadur Shastri Institute of Management, Delhi [LBSIM – Delhi]
11/07, Near Metro Station, Sector 11, Dwarka, New Delhi – 110075
18. Faculty of Management Studies, BHU Varanasi
Banaras Hindu University Campus, Varanasi – 221005
19. Alliance School of Business, Bangalore
Chikkahagade Cross, Chandapura – Anekal Main Road, Anekal Bangalore – 562106
20. Amrita School of Business, Coimbatore
Amritanagar, Ettimadai, Coimbatore – 641112
21. Birla Institute of Management and Technology, Noida [BIMTECH – Noida]
#5, Knowledge Park 2, Greater Noida – 201306
22. Indian Institute of Forest Management, Bhopal [IIFM – Bhopal]
Nehru Nagar, Shastri Nagar, Bhopal – 462003
23. Institute of Management Technology, Nagpur [IMT – Nagpur]
35 Km Milestone, Katol Road, Nagpur – 441502
24. University Business School, Chandigarh [UBS – Chandigarh]
Arts Block III, Madhya Marg, Panjab University, Sector 14, Chandigarh – 160014
25. Acharya Institute of Management and Science, Bangalore [AIMS – Bangalore]
1st Cross Rd, Phase -1, Peenya, Bengaluru – 560058
26. Institute of Management – Christ University, Bangalore [CUIM – Bangalore]
Hosur Road, Bangalore – 560029
27. Institute of Management Technology, Hyderabad [IMT – Hyderabad]
#38, Cherlaguda Village, Shamshabad Mandal, RR District, Hyderabad – 501218
28. International Management Institute, Kolkata [IMI – Kolkata]
2/4 C, Judges Court Road, Alipore, Kolkata – 700027
29. Institute of Management Development and Research, Pune [IMDR – Pune]
DES Campus, Agarkar Road, Deccan Gymkhana, Pune – 411004
30. Institute for Technology and Management, Navi Mumbai [ITM – Navi Mumbai]
Kharghar Skywalk, Kharghar, Navi Mumbai – 410210
31. International Management Institute, Bhubaneswar [IMI – Bhubaneswar]
IDCO Plot No. 1, Gothapatna Malipada, Bhubaneswar – 751003
32. International School of Business and Media, Pune [ISB&M – Pune]
32/2, Ashoka Plaza Nagar Road, Viman Nagar, Pune – 411014
33. Jaipuria Institute of Management, Lucknow [JIM – Lucknow]
Vineet Khand, Gomti Nagar, Lucknow – 226010
34. NL Dalmia Institute of Management Studies and Research, Mumbai
Sector 1, Shrishti Complex, Opp Bhaktivedanta Hospital, Mira Road East, Mumbai – 401104
35. SDM Institute for Management Development, Mysore
Site No. 1 Chamundi Hill Road, Siddharthnagar, JC Nagar, Mysore – 570011
Disclaimer: This advertisement is regarding guidance for admissions through Management Quota in a Private Management/MBA College. The listed college is not subjected to any authorization with us and also in no way concerned with this advertisement. People may seek out information from this advertisement that they find agreeable, either from the viewpoint of informative and easy to make use of or from the viewpoint of having content that matches individual's need. It is the decision of viewer contacting us. ***It is our request to the concerned authority of the listed colleges and any third party that if you find any defamatory language, lying, exaggerating, copyrighted materials, and other such practices, kindly let us notify soon as immediate reforms shall be made.***
Also Read : Direct Admission in Top MBA Colleges accepting CAT Score