Banking and finance is one of the main important sector world wide .It acts as soul of every business. The business service is expanding the finance acts as a main part where the banking operation, Investment and etc…The Master in Business Administration is one of type course which helps in understanding, analyzing, planning and organizing the problem or idea and making it into beneficial solution. So join MBA admission management quota in banking and finance.
To Get Direct Admission in MBA College Contact Ace Guru Education Services or Visit our Websites- mba-guru.com or you can send us email at – [email protected] Call @ 9742479101 Ankit Mishra, 9742886036 Anis, 9035556036 Mayur Gautam.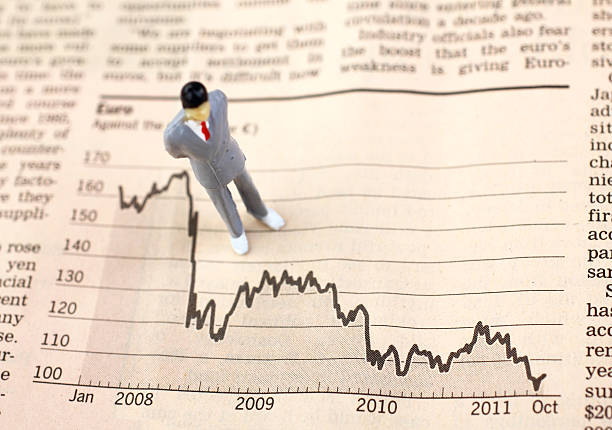 Banking and finance
Banking and finance managing is one of the important thing where it helps in looking after the financial and banking details like the amount used for the business ,the transaction ,online banking ,employee pay check for the company ;basically it helps with the cash flow of the organization. It helps with proper planning of strategies for investments and helps in preparing the financial reports for the company.

And it helps you knowledge on stock market and investment, improves analytical skills .As it is dual specialization it gives great exposure and knowledge by doing this course in the mentioned particular field. Overall banking and finance is a huge and powerful sector which helps to fetch various jobs opportunities.

Some of the organization that mainly works on banking and finance is mutual fund organization, investment banks, insurance companies and pension. Taking into consideration the complexity and dynamics of economic and social life, in general, and especially actual environment which the economic entities and, particularly, the financial and economic crisis facing humanity, the role and the importance of marketing in the financial-banking activities is growing.
Entrance Exam
( MBA admission management quota in banking and finance )
ATMA
ICFAI
CAT
MAT
CET
UPTU
IGNOU
XAT
General Eligibility:
Any student who have bachelor's Degree in any discipline with 50% (for SC/ST its -45%) marks minimum of degree is 3 years are eligible for Appearing in Master In Business Administration Exams.
Read:- SSBF Direct MBA in Banking and Finance Admission
TA Pai Management Institute, Manipal
The student city of Manipal, Karnataka plays host to the T.A. Pai Management Institute, fondly known as TAPMI. Established in 1980, TAPMI is one among the 7 institutes in India and 5% of the top business schools worldwide to have been accredited with the illustrious Association to Advance Collegiate Schools of Business (AACSB) accreditation. The Banking and Financial Services (equivalent to an Master In Business Administration degree) is built on a unique curriculum structure that builds a student's skills and knowledge in finance.
Entrance test and Eligibility
| | | |
| --- | --- | --- |
| Test | Experience | Selection criteria |
| CAT 2017 | < 12 months | 90 percentile |
| CAT 2017 | > = 12 months | Profile based |
| XAT 2018 | < 12 months | 90 percentile |
| XAT 2018 | > = 12 months | Profile based |
| GMAT | < 12 months | 650 |
| GMAT | > = 12 months | Profile based |
Final Selection ( MBA admission management quota in banking and finance )
Final selection of the candidate is based CAT/XAT/GMAT (Overall Percentile) + Verbal Ability Percentile + academic profile + work experience + WAT Score + GD Score + PI Score.
| | | | | | | | |
| --- | --- | --- | --- | --- | --- | --- | --- |
| Component | Exam Score (Overall) | Verbal Ability (VA Percentile) | Academic Profile | Work Experience | WAT | GD | PI |
| Weightage | 25% | 10% | 15% | 15% | 05% | 15% | 15% |
SHARDA UNIVERSITY
Sharda University promises to become one of the India's leading universities with an acknowledged reputation for excellence in research and teaching. With its outstanding faculty, world class teaching standards, and innovative academic programmes, Sharda intends to set a new benchmark in the Indian education system.
Eligibility:
Graduation with minimum 50% marks.
Proficiency in English communication.
SUAT (Online Test) or
MAT/XAT with 75% percentile or above score Or
CAT with 65% percentile or above score followed by Group Discussion & Personal Interview.
Some of the other B-School:
Bharath Post Graduate College, Chennai
Chitkara University, Raipur
Datta Meghe Institute of Management Studies, Nagpur
ICE College of Management, Mumbai
Imperial College of Professional Studies, Indore
Indira Gandhi National Open University, Delhi
Institute of Management and Technical Studies, Noida
Jayoti Vidyapeeth Women's University, Jaipur
Maharishi University of Information Technology, Lucknow
NIIT University, Rajasthan
Symbiosis School of Banking and Finance, Pune
Careers and Job Opportunities:
Master in Business Administration in Banking and Finance graduates have diverse job opportunities available in ahead of them. They have entrée to both Government and Private sector jobs. Some of the common recruiters are –
Government Banks (SBI, PNB, BoB, Canara Bank etc)
Private Sector Banks (HDFC, ICICI, Kotak Mahindra Bank etc)
Finance Institutions (Micro-Finance, Gold Loan firms etc)
Insurance Companies
Consultancies
Government Departments
In the above mentioned firms, they may tones of roles such as : –
( MBA admission management quota in banking and finance )
Bank Manager
Assistant Manager
Market Analyst
Customer Service Executive
Sales Executive
Investment Banker
Insurance Specialist
Loan Officer
IT Officer
Operations Research Officer and many more
Also Read:- MBA Admission Management Quota in Banking and Finance
Future exposure of doing the course:
( MBA admission management quota in banking and finance )
Enhanced spending on infrastructure, speedy implementation of projects and continuation of reforms are expected to provide further impetus to growth. These factors suggest that India's banking sector is also poised for robust growth as the rapidly growing business would turn to banks for their credit needs.
The advancements in technology have brought the mobile and internet banking services to the fore. The banking sector is emphasizing on providing better services to their clients and also customize their technology infrastructure, in order to strengthen customers overall experience as well as give banks a competitive edge because India's insurable population is expected to touch 750 million in 2020, with life expectancy reaching 74 years.
Life insurance is forecast to comprise 35 percent of total savings by the end of this decade, as against 26 percent in 2009-10 (IBEF Sectoral Report).
All these figures indicate that a specialized Master in Business Administration in Banking & Finance Management program is extremely crucial to provide the industry specific professionals.