It's All about BIMTECH Noida PGDM Admission
In the series of Management Institutions Admission Process, today we are going to provide you All about BIMTECH Noida PGDM Admission Process, Admission Requirements, Application Process, Selection Criteria, Fees, Cutoff, Placements, etc. So, let's get started.
Those who are seeking Management Quota MBA Admission in Top Colleges, can contact us for details, process, fees expenses and other information related to Admission at
Ace-Guru 09742479101 (Ankit Mishra), 09742886036 (Anis), 09035556036 (Mayur Gautam) and or you can visit www.mba-guru.com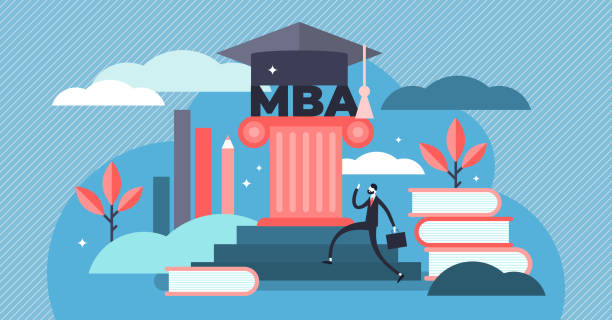 Birla Institute of Management Technology (BIMTECH) was established in 1988 under the aegis of the Birla Academy of Art and Culture, supported by Birla Group of Companies. The institute is situated in Greater Noida. Late Dr. (Smt.) Sarala Birla and Late B K Birla, chairperson of B K Birla Group of companies are the founders of the business school. BIMTECH has been accredited with 'A+' grade by NAAC. The B-School offers AICTE approved postgraduate courses in General Management, International Business, Insurance Business and Retail Management.
BIMTECH is mini India in its formation every year. It has students coming almost from all the states of India, and also from few foreign countries. BIMTECH is like a school where international business endeavors are also made. Its mix of nationalities, cultural backgrounds, academic and professional experiences make BIMTECH one of the most exciting and enriching business schools in the country.
BIMTECH Rankings
Ranked 45th Management Institution in India by NIRF 2018
Ranked 06th Among Private B-School in India by NHRDN-shine.com 2018-19
Ranked 14th Among all Private B-School in India by Business Today 2018
Ranked 12th Among all Private B-School in India by Business World Ranking 2018
Ranking 11th Among all Private B-School in India by MBA Universe 2019
Accreditations & Affiliations
BIMTECH is accredited by National Board of Accreditation (NBA) as well as National Assessment & Accreditation Council (NAAC); both are the highest domestic accrediting bodies. The Institute has also covered number of stages in international accreditation for the institute with AACSB, International, USA.
Courses offered
BIMTECH offers two year Full Time AICTE approved postgraduate diploma courses in:
PGDM (General Management)
PGDM (International Business)
PGDM (Insurance Business Management)
PGDM (Retail Management)
International Collaborations
BIMTECH has collaborated with leading B-schools from all parts of the world who correspondingly promote the exchange programme. At BIMTECH the International exchange programme for students and faculties is quite engaging. There are more than 65+ International Alliances with Institutions all around the world. In this era, global connections are important for all facets of student and faculty growth.
The B-school trusts that fruitful ideas come from crossing traditional boundaries and so the college promotes: Student Exchange, Faculty Exchange, Partnership with International Universities and organizations, Research projects for students, Research sharing and collaboration, Joint Certificate Programmes, Dual Degree Programmes, Emerging Market Programmes, Joint Seminars, Global Management Guru Award and other academic activities to enhance the graduation experience.
| | |
| --- | --- |
| International Alliances | National Alliances |
| Royal Melbourne Institute of Technology, Australia | TATA AIG Insurance |
| Goodman School of Business, Brock University, Canada | Steel Authority of India Ltd. (SAIL) |
| Ecole de Management Leonard de Vinci, France | CTS India Pvt. Ltd. |
| The Private University of Applied Sciences (PFH), Germany | NTPC Ltd. (NTPC) |
| ETEA Faculty of Business and Economics, Spain | Power Grid Corporation of India Ltd. |
| Missouri State University, USA | Reliance Exchange next Ltd. |
| Manchester Metropolitan University, UK | Business & Community Foundation (BCF) |
Placements
A total of 120 companies participated in the placement process, with over 40 first time recruiters who offered coveted roles across domains.
BFSI and IT / ITES had been the largest recruiting sector this year.
Average compensation offered for the batch 2017-19 is ₹ 8.02 lakhs per annum (CTC) and the corresponding median salary has also raised to ₹ 8.24 lakhs per annum.
Highest Compensation is ₹ 20.00 lakhs per annum (International) and ₹ 16.00 lakhs per annum (Domestic)
The campus placement process also witnessed leading international recruiters like Landmark Group and RAK Ceramics Ltd. from Dubai and Ras-Al-Khaimah making beeline to on-board managerial talent from BIMTECH.
Placements have seen a boost from successful stint of students at summer internships leading to improved pre-placement offers (PPOs) as well as alumni involvement. PPOs at BIMTECH have risen by 50% over last year.
Year
Average Salary Package
Course
2017-2019
8.14
PGDM
2016-2018
7.68
2017-2019
7.87
PGDM (International Business)
2016-2018
7.48
2017-2019
7.21
PGDM (Insurance Business Management)
2016-2018
7.17
2017-2019
7.73
PGDM (Retail Management)
2016-2018
7.03
Admission Process
BIMTECH offers admission to its two year full time PGDM program and other sectoral programs namely, PGDM (International Business), PGDM (Retail Management) & PGDM (Insurance Business Management).
Eligibility Criteria
Minimum 50 percent marks in Graduation. Candidates appearing in Final Year Graduation Examination (1st attempt) in summer 2022 can also apply. Such candidates will have to produce final year result of Graduation with min. 50% marks in aggregate on or before 31st October 2022 failing which their provisional admission will be automatically cancelled.
For admission to PGDM & PGDM (IB), an applicant must have a valid CAT (Score card of CAT 2022) or valid XAT 2020 score or valid GMAT 2022 score.
For admission to PGDM (RM) & PGDM (IBM) an applicant must have valid CAT/MAT/XAT/GMAT/CMAT score.
Selection Procedure
The steps in selection for admission at BIMTECH include:
Step-1 Application
Procurement of Form: Application form (common for all the programmes) is available on institute's website www.bimtech.ac.in.
Filling up the application form
Application form Fee Application form can be filled online followed by paying ₹ 2000/- through Credit/ Debit Card.
Step-2 Call for Personal Interview
The second stage is of Writing Ability Test (WAT) and Personal Interview (PI). First phase (early round) of selection process in December 2019 for all programmes would be conducted at six centres i.e. Bengaluru, Cochin, Kolkata, Pune, Varanasi and Greater Noida.
The second phase would be conducted pan India at 16 locations such as Ahmedabad, Bengaluru, Bhubaneswar, Chennai, Cochin, Dehradun, Hyderabad, Indore, Ranchi, Trivandrum, Kolkata, Guwahati, Mumbai, Varanasi, Pune and Greater Noida. However, the Institute reserves the right to cancel/add any of the outstation centres.
Documents Required
Every applicant should submit a self-attested photocopy of each of the following documents at the time of the selection process failing which his/her candidature will be rejected:
Mark List of Class X
Mark List of Class XII
Mark List of Graduation (all years/ semesters)
Score card of CAT/GMAT/XAT/CMAT /MAT whichever applicable
Work Experience certificate (if applicable) from a registered company having turnover of ₹ 50 Crores or more in the preceding financial year i.e. 2018-19. The work experience should be in executive or supervisory role for a minimum period of one year as on 31/01/2020.
Corporate sponsorship certificate (if applicable)
NRI/NRI sponsorship documents (if applicable) as prescribed
Domicile Certificate from Competent Authority (if applicable)
Proof of Nationality for International student
Step-3 Final Selection List
Final selection list is prepared taking into account the candidate's:
Past academic performance
Entrance test scores (CAT/XAT/GMAT/CMAT/MAT)
Performance in Personal Interview and Writing Ability Test based on their respective weightages
Work Experience (if applicable)
Other parameters, wherever applicable, as per the weightages table
Admission Categories
A. Merit or General Category
85 percent seats in all courses will be filled through general category. For distribution of seats, please visit http://bimtech.ac.in/admissions/. Regular admission is granted to those applicants who have fulfilled all the admission requirements and whose names appear in the merit list of successful applicants.
ESCS (Economically & Socially Challenged Students) Category –
[SC/ST/OBC/EWS/Minority Class (Muslims, Sikhs, Christians, Buddhists, Zoroastrians/Parsis & Jains)]
5% seats are reserved for the candidates coming from ESCS category to bring social diversity in the class. A weightage of 2 points would be given while calculating merit to facilitate the entry of such candidates.15% Concession to SC/ST and 5% Concession to OBC/Minority Communities/EWS in Hostel Accommodation Charges will also be given under this category.
[Note: 5% seats reserved for ESCS category will be opened for general category, if not filled by ESCS category.]
B. Other Categories
10 percent seats will be filled through Corporate Sponsored /NRI/NRI sponsored/International Students category.
Fees Structure
| | | | | |
| --- | --- | --- | --- | --- |
| Categories | PGDM | PGDM-IB | PGDM-Insurance | PGDM-Retail |
| Merit | ₹ 12,00,000/- | ₹ 11,50,000/- | ₹ 9,00,000/- | ₹ 9,00,000/- |
| International Students | ₹ 12,00,000/- | ₹ 12,00,000/- | ₹ 9,50,000/- | ₹ 9,50,000/- |
| Corporate Sponsored | ₹ 17,00,000/- | ₹ 17,00,000/- | ₹ 15,00,000/- | ₹ 15,00,000/- |
| NRI | ₹ 17,00,000/- | ₹ 17,00,000/- | ₹ 15,00,000/- | ₹ 15,00,000/- |
| NRI Sponsored | ₹ 17,00,000/- | ₹ 17,00,000/- | ₹ 15,00,000/- | ₹ 15,00,000/- |
Supernumerary seats reserved for People of Indian Origin (PIO)/Foreign Nationals (FN) – /International/ SAARC Nationals/Gulf Quota/Overseas Citizens of India (OCI)
All about BIMTECH Noida PGDM Admission – FAQs
Q. Can the final year Graduation students apply?
Yes, candidates appearing in the final year examination of graduation in 2020 can apply subject to furnishing the proof of Graduation by October 31st, 2020. Non-fulfillment of this condition or not scoring 50% marks in Graduation will automatically result in the cancellation of the provisional admission without refund of the fee.
Q. Is there any reservation for MC/SC/ST/OBC/EWS category candidates?
Yes, 5% seats are reserved for ESCS (Economically & Socially Challenged Students) Category – [SC/ST/OBC/EWS/ Minority Communities (Muslims, Sikhs, Christians, Buddhists, Zoroastrians/Parsis & Jains)] to bring social diversity in the class.
Q. What is the minimum percentile required for admission?
The cut-off is not pre-defined. It depends upon the quality & number of applications received and varies from year to year for different courses. Moreover, score of CAT/XAT/GMAT/CMAT/MAT is not the sole criteria for admission.
Q. What is the early round of interview?
It is a reality that post declaration of the CAT/XAT result, all the top ranked B-Schools start inviting candidates for further selection process. However, to avoid a possible overlapping of the selection process with other B-schools and also to facilitate the early selection/offer of admission, BIMTECH propose to conduct an early round of WAT/PI process after the third week of December, 2022 itself which would be well before the declaration of CAT/XAT results.
Q. Is there any arrangement/assistance in getting education loan from financial institutions?
BIMTECH has a formal tie-up with Credila Financial Services Pvt. Ltd. (A HDFC Ltd Company), Axis Bank, UCO Bank, Union Bank of India and Avanse Education Loans (A DHFL group co.) for providing education loans on priority basis subject to fulfillment of their terms and documentation requirement.
Q. Is there any scholarship offered at BIMTECH?
Yes, a scholarship of 2 lakhs each is available by way of partial waiver of fee to all the admitted candidates from merit category having 85 percentile or more in CAT/XAT/GMAT tests only irrespective of the course they are admitted in.
Late Sh. BK Birla scholarship where 10 scholarships of 2 Lakhs each will also be given to the candidates admitted under supernumerary category from SAARC countries only.
Q. What are the residential facilities and Hostel & Mess fee?
All the programmes offered at BIMTECH are residential and hence the admitted students are to compulsorily stay in the hostels of the Institute.
BIMTECH is located in a sprawling, fully wired, air-conditioned, Wi-Fi residential campus in Greater Noida, on the out skirts of New Delhi, the capital city of India.
The campus environment is highly conducive to academic learning. The Institute has both on & off campus hostel accommodation with similar facilities. Girl students are provided accommodation in the hostel located in campus.
Hostel and Mess Charges
Hostel Charges
₹ 1,14,000/- per annum
Mess Charges
₹ 60,000/- per annum
Note: These charges are subject to revision on yearly basis & are to be paid in two equal half-yearly installments in advance.